The Precious Air We Breathe
August 8, 2018
Inspiration
Optimal Performance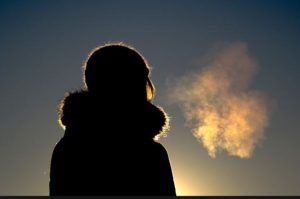 During these catastrophic times of massive wildfires, we are made acutely aware of the preciousness of good clean air quality, for when it is robbed from us by smoke, ash and debris, we struggle on a day to day basis for our health and wellbeing. And for most of us, even with that awareness, we do not fully comprehend what the air is carrying and its detriment to our health.
While I have been forced to be away from Redding and the smoke for health reasons, I have spent much of my time researching air quality, government controls and what is planned in the aftermath of such disaster. It has been my honor to report these findings to all so that as many protective health measures as possible are taken.
I began checking in on the internet on the air quality index for Redding three to four times a day. I was surprised by how much it varied. Nonetheless, the numbers were all high and not healthy. But, I didn't really understand what they meant. Coming from the East coast and never having to deal with forest fires, I was clueless. So, I began to dig.
I first listened to my gut intuition and posted this: To give you all an idea of air quality in Redding right now, it is registering 196 , main pollutant PM 2.5 – from what I understand, a very unhealthy level of pollutants in microscopic particles in addition to the particles you can see! Imagine, over 1000 homes burned and 300+ other buildings destroyed. Now imagine the amount of asbestos, paint, lead, chemicals, parts of air conditioners and heaters, generators, appliances and countless other things that is in the air! But, what exactly is PM 2.5?
So, the next morning I dug a little deeper in my Google searches. After a while, this appeared: What is Particulate Matter 2.5 (PM2.5)?
The term fine particles, or particulate matter 2.5 (PM2.5), refers to tiny particles or droplets in the air that are two and one half microns or less in width. Like inches, meters and miles, a micron is a unit of measurement for distance. There are about 25,000 microns in an inch. The widths of the larger particles in the PM2.5 size range would be about thirty times smaller than that of a human hair. The smaller particles are so small that several thousand of them could fit on the period at the end of this sentence.
How can PM2.5 affect my health?
Particles in the PM2.5 size range are able to travel deeply into the respiratory tract, reaching the lungs. Exposure to fine particles can cause short-term health effects such as eye, nose, throat and lung irritation, coughing, sneezing, runny nose and shortness of breath. Exposure to fine particles can also affect lung function and worsen medical conditions such as asthma and heart disease. Scientific studies have linked increases in daily PM2.5 exposure with increased respiratory and cardiovascular hospital admissions, emergency department visits and deaths. Studies also suggest that long term exposure to fine particulate matter may be associated with increased rates of chronic bronchitis, reduced lung function and increased mortality from lung cancer and heart disease. People with breathing and heart problems, children and the elderly may be particularly sensitive to PM2.5.
Where does PM2.5 come from?
There are outdoor and indoor sources of fine particles. Outside, fine particles primarily come from car, truck, bus and off-road vehicle (e.g., construction equipment, snowmobile, locomotive) exhausts, other operations that involve the burning of fuels such as wood, heating oil or coal and natural sources such as forest and grass fires. Fine particles also form from the reaction of gases or droplets in the atmosphere from sources such as power plants. These chemical reactions can occur miles from the original source of the emissions. In New York State, some of the fine particles measured in the air are carried by wind from out-of-state sources. Because fine particles can be carried long distances from their source, events such as wildfires or volcanic eruptions can raise fine particle concentrations hundreds of miles from the event.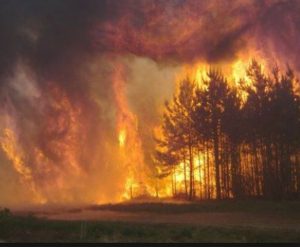 Wow! And so, I began posting this. I was surprised to see the amount of comments thanking me for this information. I sadly realized that this is not information that is readily available and should be. I actually had to go on an excavation hunt to uncover it!
Hopefully as a result, more people are wearing N95 masks, limiting outdoor activities, changing air filters in their homes and cars, and purchasing good quality air purifiers. This is very dangerous.
Happily, I am sharing this report with you from KRCR News Channel 7:
REDDING, Calif. — The Shasta County Board of Supervisors unanimously ratified a proclamation for a local health emergency on the hazardous and toxic ash from the Carr Fire.
The proclamation was first made on August 1 by the Shasta County Health Officer, Andrew Deckert due to smoke fueled air and ash from the Carr Fire and ratified Tuesday morning.
The board will also vote to ratify a request to the governor's office of emergency services for state assistance to remove hazardous waste and debris from properties.
According to Shasta County Board of Supervisor chairman Les Baugh, the vote paves the way for a request for state assistance to remove hazardous waste and debris from properties and begin cleaning up the debris left behind from the Carr Fire, which has been burning for two weeks.
Baugh said $71 million of requested funds will go towards the clean up of ash and hazardous materials from the fire.
Deckert stressed that the chemicals and materials from electronics devices, cleaning products, car parts, and other materials that have burned in the fire from the structure are dangerous to inhale.
"The purpose of the proclamation is to help the public understand that that ash from burned up structures is not just any old fireplace ash," Deckert said. "It's dangerous ash and you need to have people who know what they're doing to help clean that up in a safe way."
Deckert advises those exposed to the ash should wear a mask.
Take a Breath
Wow! That's a lot of information to take in! I present this with compassion and hope for all to stay safe and resilient during these trying times. Please take time to review the important information above, and share it from your hearts with all you know. For this is how we come together as a community, to rebuild with hope and resilience.
For air sustains us – it is essential for life for everything on this earth. It is essential for us humans, for the animals, fish in the ocean, trees and all of nature, and every frequency that is vibrating here right now. It is also impacting our solar system and cosmos. Let us begin to understand, it is time to adopt new ways. New ways of co-creating, co-existing with Mother Earth and with the Universe. Let us rebuild with resilience and heartfelt determination to learn from the past.