Learning What Love Is While We Wait
August 21, 2018
Inspiration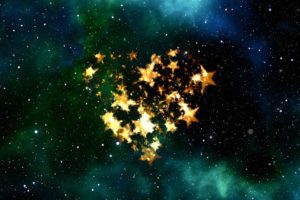 As humans, we are programmed to always want to know the answers, the next steps asap! However, often times the Universe has different plans for us as well as an entirely different time frame to teach us the most essential lesson – what love is!
Ugh! How frustrating we think; can't we just make it give us the answers now? Those feelings of wanting to control what is out of our control catapult us into anxiety and stress resulting in cortisol pumping through our bodies 24/7. And this creates depletion and significant health consequences. So, what steps can we make to alleviate this and change our baseline, and what are we being called to do?
Once again, we are being asked to dig deep; to understand that we are here to co-create with our Universe, our Creator and Mother Earth. Taking time for meditation and contemplation allows us to seek the answers within, even if they are not the solutions. Often times, the answers I hear are to trust, allow and receive what enters into my consciousness. This is what has guided me on my journey through the fire.
Due to the air quality presently in Redding and my health, I do not know when it will be alright for me to return to my home. As I quietly wait patiently, I move forward each day in researching what valuable information I can bring to my community and finding ways of paying it forward as so many have done for me. And in my waiting, I ask for guidance and strength. As I reflect, I remember gentle words of wisdom from my Mother that capture the essence of the lessons we are learning.
And the lesson is simply: Love Is. A couple of years ago, I sat in my living room with my 95-year-old Mother. She lived every day in gratitude and deeply loved our time together in Cleveland, Ohio. She had a beautiful smile on her face, turned to me and said: "You know, love just is! Love is love and that is all there is!"
Throughout her life, she encountered many hurts and trying times, but she dug deep and found her way to forgiveness, compassion and strength. It wasn't always easy, but she understood that it was the right thing to do, the right way to act toward others. She and my Father were both exemplary role models for living a life of purpose with grace, compassion and love.
She and I went through a very long waiting during my Father's rare illness – one that last over a period of 16 years, the last 10 of which he spent in a VA approved facility. Love got us through and deepened our connection as a family and with our Creator and the Universe. For everything aligns through love.
Yes, my friends, love is. In the words of the Beatles, "love is all we need." In Corinthians 13:4-8: "Love is patient, love is kind. It does not envy, it does not boast, it is not proud. It does not dishonor others, it is not self-seeking, it is not easily angered, it keeps no record of wrongs. Love does not delight in evil but rejoices with the truth. It always protects, always trusts, always hopes, always preserves. Love never fails."
When we open our hearts and allow these messages to enter in and resonate, we simply realize that we spend most of our time preoccupied with small matters – "much ado about nothing" and it can all be taken from us in a moment as we see happening with our fires, floods and other catastrophic events around the world.
It's time to come together with love and kindness, no judgment, envy or pride. This is no time for anger, disrespect of others or self-seeking interests for it's not just about us! It's time to get over ourselves and reach out with compassion to our communities and families. For this is how we heal and transform. Simply, love is. It's the way into living a life of meaning, purpose and integrity in fellowship with our brothers and sisters, Mother Earth, our Universe and our Creator. Love is…